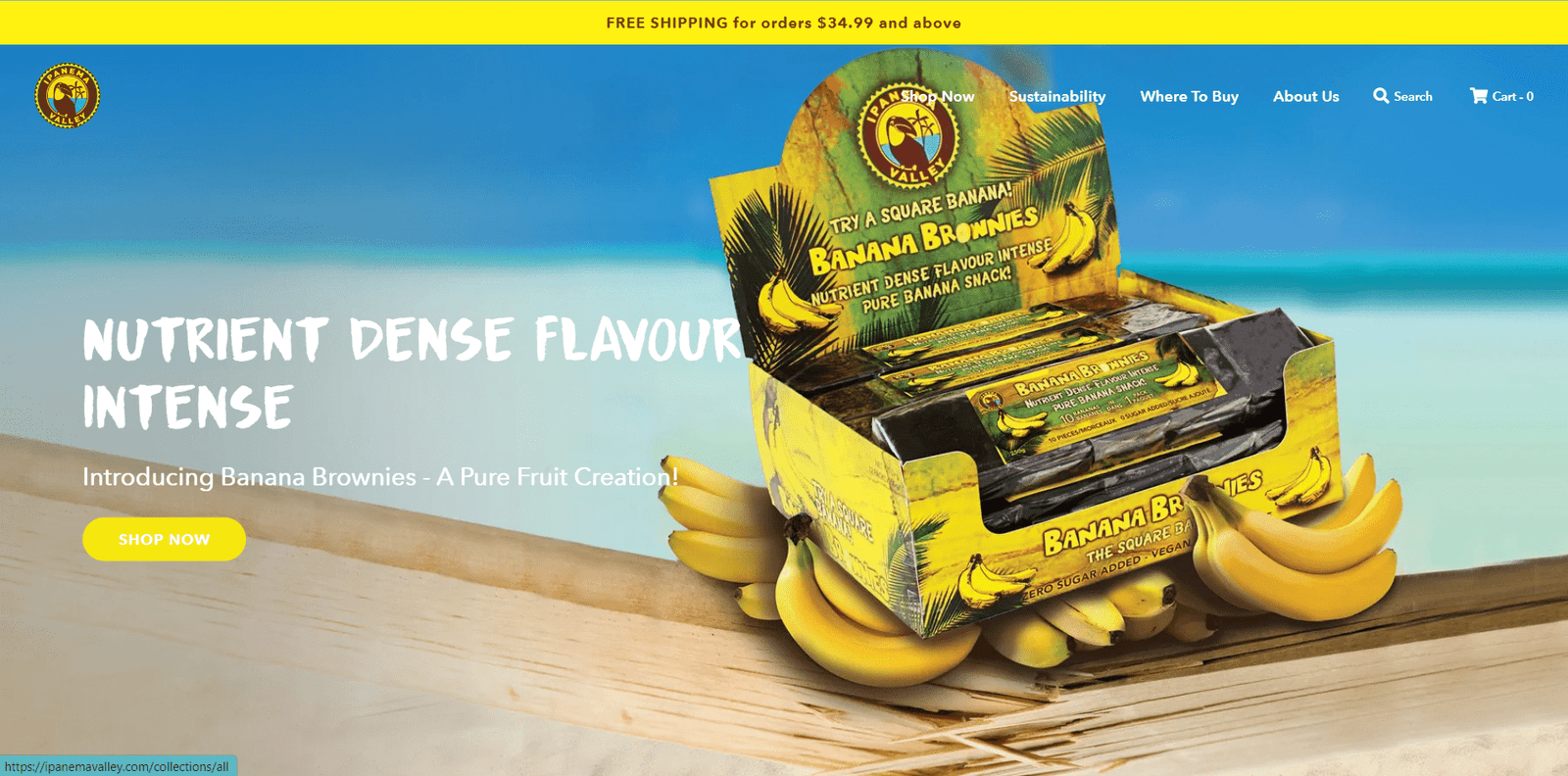 Ipanema Valley works with small family farms in the Cachoeiras de Macacu region in Brazil, an area famous for fruit cultivation. Together, we produce and market a category disruptive health food product called Banana Brownies – which is made from the Brazilian superfood known as "banana mass".
Cooking Technology
Banana Mass is created by using vapor pressure cooking technology to concentrate bananas down by 80% to intensify nutrient density, flavor and shelf life.  The production of banana mass is a solution to the growing wastage of raw bananas while also helping to improve the socio-economic conditions of small scale banana farmers.
New Purpose for Bananas
Many of the bananas that we use are rejected by the supermarkets due to their cosmetic value. We pay the farmers for what is rejected, giving them a profit for what they would normally have to throw away. Then, we repurpose these bananas into value by making banana mass products. The result, food waste is curtailed, losses become profit, and something new and delicious is shared to the world!
Our Mission
Our mission is to deepen our contribution to delivering wholesome all-natural products whose production has a positive socio-economic impact in our communities.
It is also our mission to disrupt the food industry with a new interpretation of the banana and deliver it in a form that you've never seen or had before! We value substance over style, which is why the simplicity of our product is also conveyed in our raw basic transparent packaging style. 
Interested To Get Our Featured Service